Scuba Diver - Advanced 35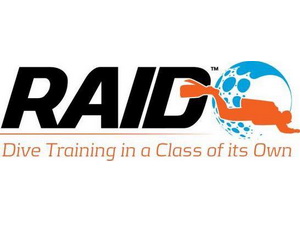 You can purchase the manuals now without any obligation to complete the practical training!
Open Circuit SCUBA diving is the most widely taken diver certification in the world.
PURPOSE OF THE COURSE
This highly sort after and quality course is designed to train persons with diving experience, in the safe use of SCUBA diving with no decompression, to a maximum depth of 35 metres/115 feet.
This programme is broken into Two Sections:

FIRST SECTION – THEORY
This is the theory or academic section, which any person may take and complete, followed, without obligation, the Second Section which is the practical session where you can learn with an Instructor the underwater skills necessary for this level of training and complete your certification.
When you purchase this programme on-line you are effectively purchasing the access for 6 months to the theoretical content, knowledge reviews and exam for this level of diver training, which consists of download PDF manuals with detailed information broken into 9 sections covering the following subjects:
Diving In General
Environment
Equipment
Physics
Physiology
Management
Rescue
Confined Water Training
Open Water Training
There is such a wealth of information in these comprehensive manuals and is well worth the cost alone!
RAID provides you with more information and knowledge development than any Instructor lead lectures only or short video can provide in a limited time period generally offered.
Any person can purchase this course will receive the comprehensive academic training package, without the need to complete the practical session (no obligation).
The on-line training package includes:
PDF Manuals
Quick Quiz and Exam (open book)
6 month access to manuals (can download)
SECOND SESSION – PRACTICAL TRAINING
With your RAID Instructor.
Confined water – minimum 1 hour underwater training
Open Water – minimum 4 hours underwater and 6 Dives
NOTE: Training is divided into two sections. Academic or Theoretical, which is provided for in the course manuals / materials provided online. These may be purchased (RAID STORE) directly or provided for by your RAID Dive Centre following your appointment. The second part is your practical training which is managed by your RAID Dive Centre and conducted by the appointed RAID Instructor. For the practical training costs, you must discuss this with your appointed RAID Dive.
WORLD WIDE CERTIFICATION
Upon successfully passing the practical training:
International Diver Certification
On-line logbook
Diver certification E or C-card
Unrestricted access to manuals
Remember you can purchase the manuals now without any obligation to complete the practical training!
We must point out that the practical training cost (Second Section) is not included in the online fee. This cost must be discussed between yourself and the appointed RAID dive centre / Instructor who will complete the practical training.
Remember you can purchase the manuals now without any obligation to complete the practical training!
PREREQUISITES for the Practical Training
Be aged 15 years old or over.
Have a minimum of 4 hours logged underwater in an Open Water environment
Be a RAID Open Water 20 or RAID Explorer 30 Specialty or equivalent certification from a recognized training agency.
Learn Your Way On Any Device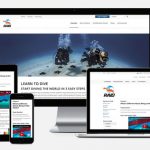 RAID offers the only online scuba diving courses that are fully mobile-friendly from start to finish. This safety course is designed to work on your smartphone, tablet, laptop, or desktop computer.
We Save Your Progress
You may complete the course at your own pace. The course can be completed in one sitting or a little at a time over several days. Log in and out at any time, and we'll keep track of your progress.
The above is subject to RAID General Diving Standards and change without notice.
E&OE
RAID Certifications Accepted Everywhere
RAID Scuba Certifications are recognized worldwide. RAID programs are approved by the European Underwater Federation (EUF). The certifications you earn with RAID will be accepted by dive centers, charter operators, and dive destinations anywhere your adventure may take you!

CALL US ON 01939 291 303  AND BOOK AN APPOINTMENT OR VISIT US IN THE DIVE CENTRE