Scuba Course - Explorer 30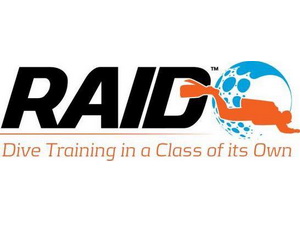 The RAID Explorer 30 course is an exciting, fun programme designed to increase your skills and understanding of the important core areas of diving. This course is largely practical so you have more time to enjoy your journey and practice the skills your Instructor will teach you. The course will take you on 5 different dives so you expand on the knowledge and skills learned during your Open Water course.
This speciality can be run for any certified diver who has the equivalent of RAID Open Water 20.
This programme employs the following:
Gain the basic skills to dive in a range of different environments or dive sites.

Gain a higher level of buoyancy skills.

Understand the principles of underwater navigation.

Understand the procedures for planning on deep dives.

Experience elective dives based on your local environment/ interests.
Prerequisites
To be a minimum of 15 years old.
Certified RAID Open Water 20 or equivalent.
Complete the RAID registration procedures.
NOTE:
Training is divided into two sections. Academic or Theoretical, which is provided for in the course manuals / materials provided online. These may be purchased (RAID STORE) directly or provided for by your RAID Dive Centre following your appointment. The second part is your practical training which is managed by your RAID Dive Centre and conducted by the appointed RAID Instructor. For the practical training costs, you must discuss this with your appointed RAID Dive.
Practical Course Content
RAID On-line e-learning academic presentations, quizzes, exam and practical skills as detailed.
Open water training
Certification
All open water skills have been acknowledged and accepted on-line through the RAID web site by both yourself and your instructor.
The RAID Dive Centre has confirmed electronic certification on-line through the RAID web site.
If you are all ready registered go to RAID ONLINE STORE in your login to Sign up for a course now.
The above is subject to the RAID General Diving Standards and change without notice.
CALL US ON 01939 291 303  AND BOOK AN APPOINTMENT OR VISIT US IN THE DIVE CENTRE