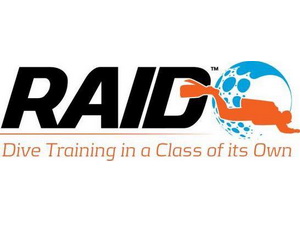 Put some dash in your dives. Get moving with the raid DPV programs
The thrill of speeding through the water behind a diver propulsion vehicle (DPV) is an experience that really gets the blood racing. Using a DPV provides divers both immense fun and the means to achieve goals that would be impossible without their use.
RAID is proud to announce the new two-tier DPV training program with certifications for DPV and Advanced DPV.
WHY DPV AND WHY NOW?
Recreational and technical divers are using DPVs to access sites that would be difficult to reach and explore using traditional propulsion methods; to help propel large amounts of heavy equipment; to increase the safety of dives in areas of strong current; or just for the pure exhilaration of shooting through the water at speed and performing underwater acrobatics.
By extending your capabilities and extending your range, using a DPV opens new vistas for exploration and fun.
DPV
This certification option is aimed at the recreational diver who wishes to learn how to use a DPV to enhance their diving by using mainly natural navigation.
Advanced DPV
This certification option is available to anyone who is familiar with longhose configuration, has logged a minimum of 20 dives and is certified as Navigation specialty divers.
This certification option is aimed at the slightly more experienced diver with preexisting navigational training and diving on a single, twin or sidemount setup with a longhose. Although this level is slightly more challenging, the more advanced navigation exercises provide an important base for more complex types of DPV diving within a team.
PREREQUISITES
You must:
Be a minimum of 12 years old.
Be certified as RAID Open Water 20, Junior Open Water or equivalent.
Learn Your Way On Any Device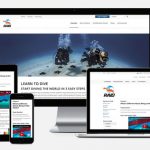 RAID offers the only online scuba diving courses that are fully mobile-friendly from start to finish. This safety course is designed to work on your smartphone, tablet, laptop, or desktop computer.
We Save Your Progress
You may complete the course at your own pace. The course can be completed in one sitting or a little at a time over several days. Log in and out at any time, and we'll keep track of your progress.
The above is subject to RAID General Diving Standards and change without notice.
E&OE
RAID Certifications Accepted Everywhere
RAID Scuba Certifications are recognized worldwide. RAID programs are approved by the European Underwater Federation (EUF). The certifications you earn with RAID will be accepted by dive centers, charter operators, and dive destinations anywhere your adventure may take you!

CALL US ON 01939 291 303  AND BOOK AN APPOINTMENT OR VISIT US IN THE DIVE CENTRE