Scuba Course - Scuba Diver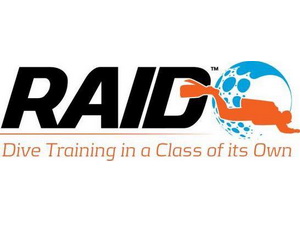 The RAID Scuba Diver program was designed to accommodate those who are short on time and can't complete the full Open Water 20 course. The Scuba Diver program is derived from the RAID Open Water 20 course and provides you with basic knowledge and the full experience of scuba diving and the underwater World.
PREREQUISITES:
Swim comfortably.
Age: SCUBA Diver – 15 years or older.
COURSE CONTENT
Online e-learning or mobile APP academic presentations, quizzes, exam.
Complete the skill requirements as specified by the specific training manual.
Before any Open Water diving the student shall effectively show proof of, or demonstrate, to a scuba instructor:
A ten-minute survival swim/float without the use of mask, fins, snorkel, or other swimming aids;
Distance swimming capability by one of the two following methods:
swim 200 m without the use of mask, fins, snorkel, or other swimming aids;
OR
swim 300 m using mask, fins and snorkel without other swimming aids.
If conditions warrant students may wear a diving suit provided they are weighted for neutral buoyancy.
Complete course over a minimum of two days and totaling a minimum of:
1 hour logged underwater in Open Water.
2 Open Water dives
DEPTH LIMITATION
12 metres / 40 feet
Upon completion of the RAID Scuba Diver program you will receive a certification card indicating your completion of the course. This will allow you to dive to a maximum depth of 12 metres/40ft with a dive professional across many parts of the world. The Scuba Diver certification is also a recognition of learning and allows you to fast track your RAID Open Water 20 course at a later date by not having to repeat any skills that overlap with the two programs.
Learn Your Way On Any Device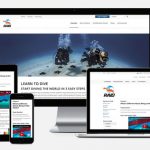 RAID offers the only online scuba diving courses that are fully mobile-friendly from start to finish. This safety course is designed to work on your smartphone, tablet, laptop, or desktop computer.
We Save Your Progress
You may complete the course at your own pace. The course can be completed in one sitting or a little at a time over several days. Log in and out at any time, and we'll keep track of your progress.
The above is subject to RAID General Diving Standards and change without notice.
E&OE
RAID Certifications Accepted Everywhere
RAID Scuba Certifications are recognized worldwide. RAID programs are approved by the European Underwater Federation (EUF). The certifications you earn with RAID will be accepted by dive centers, charter operators, and dive destinations anywhere your adventure may take you!

CALL US ON 01939 291 303  AND BOOK AN APPOINTMENT OR VISIT US IN THE DIVE CENTRE