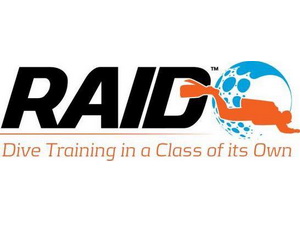 Deco 50
Getting the 'thumbs up' sign is probably the worst signal any diver can receive since it signifies that the dive has ended. Extending time, and sometimes depth, in water is probably every divers desire. The thrill of pushing the envelope and becoming an explorer is what drives many to become divers, and the Deco 50 course forms the basis and essential skills and knowledge needed to become an explorer.
Deco 50 has been written with the new technical diver in mind. This means that divers wanting to participate in technical open circuit programs and who are certified in Deep 40, Master Rescue and Nitrox may bypass the Deco 40 program.
The course has modern, graphic rich manuals which explore and introduce the most modern information and techniques. A modern skill set places emphasis on managing skill mastery while neutrally buoyant. The skills themselves have been up as well with desire being that RAID divers will use a similar equipment configuration and perform the skills in a similar fashion.
The manuals also cater to the sidemount diver wanting to become Deco 50 diver.
The program overview is as follows:
Dive to a maximum depth of 50 metres/165 feet.
Use any optional combination of air, nitrox, trimix and / or oxygen.
The END / EAD for trimix must not exceed 30metres / 100 feet.
Complete a maximum of 30 minutes accelerated decompression.
Divers may only utilise a single decompression gas.
Divers may use up to 100% oxygen for accelerated decompression.
Divers must use a multi-gas switch computer.
Bottom or back gas maximum PO2 is 1.4 and a maximum of 1.6 for accelerated decompression gas.
Certified to use air, nitrox, oxygen and trimix with a maximum END/EAD of maximum 30 metres/100 feet.
There are 6 manuals and quizzes.
Equipment
Physics
Physiology
Management
Confined Water
Open Water
Divers MUST participate in at least one confined water skill session and 8 open water dives.
Dives from Deco 40 may credit towards Deco 50 certification.
PREREQUISITES
Be a minimum of 18 years old.
Be a certified diver for at least 3 months.
Be certified as a RAID Nitrox, Deep 40 and Master Rescue Diver (or equivalent), and have experience in Navigation and Night/Restricted Visibility diving.
Must have logged at least 5 hours between 27-40 m.
Submit current Rescue Breathing, CPR Training and Oxygen Provider certificates.
Have logged 50 hours underwater or 75 dives using open circuit.
Documented proof of prerequisite requirements must be presented to the Dive Centre for approval prior to any in water training.
CALL US ON 01939 291 303  AND BOOK AN APPOINTMENT OR VISIT US IN THE DIVE CENTRE