Try Dive - taking your first step Underwater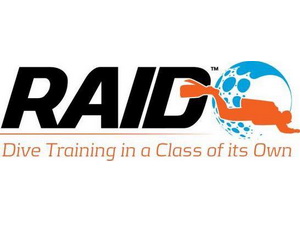 Your Introduction into the World Underwater Experience you will never forget!
The Try Open Circuit Dive Experience will open the door to breathing underwater and sense exhilaration!
Here, you will meet other people who share your interest for unending, exciting adventures.
PURPOSE OF THE DIVE
This introduction is designed to exhibit the technology and ease of Open Circuit diving, in a pool or in confined water environment with pool like conditions.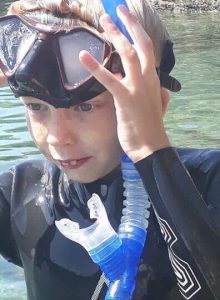 PREREQUISITES
Be able to swim comfortably.
Be a minimum of 10 years old (adult consent needed if under the age of 18 years, or other age depending on the laws of the country you train in).
INSTRUCTION
To be conducted by a renewed Instructor and/or Level 4 Dive Master.

COURSE CONTENT
Academic presentation and quick quiz.
Confined water – underwater skills on open circuit scuba.
IN WATER EXPERIENCE
Your introduction will be in a low-stress environment. After determining you have basic swimming skills, your instructor will demonstrate the required skills for you to swim underwater, whilst breathing on open circuit scuba.
CERTIFICATION
This is NOT a certification programme. However, you can follow on and start your Scuba Diver or Open Water 20 certification programme.
If you are not already registered, you may register for FREE on-line and purchase the Scuba Diver or Open Water 20 course via our store.
Learn Your Way On Any Device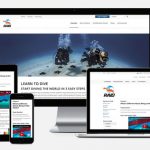 RAID offers the only online scuba diving courses that are fully mobile-friendly from start to finish. This safety course is designed to work on your smartphone, tablet, laptop, or desktop computer.
We Save Your Progress
You may complete the course at your own pace. The course can be completed in one sitting or a little at a time over several days. Log in and out at any time, and we'll keep track of your progress.
The above is subject to RAID General Diving Standards and change without notice.
E&OE
RAID Certifications Accepted Everywhere
RAID Scuba Certifications are recognized worldwide. RAID programs are approved by the European Underwater Federation (EUF). The certifications you earn with RAID will be accepted by dive centers, charter operators, and dive destinations anywhere your adventure may take you!

CALL US ON 01939 291 303  AND BOOK AN APPOINTMENT OR VISIT US IN THE DIVE CENTRE