Scuba Course - Drysuit Specialty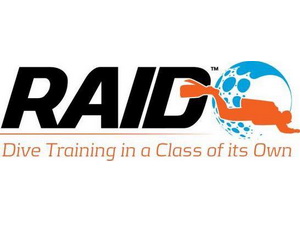 Program Content
This programme covers all you need to know about drysuit diving and takes you through all the different aspects which are important for new and experienced divers.
The confined water sessions will allow you to master buoyancy control and put to rest any fears you may have about this aspect before you venture out into open water. The skills that you will learn with this programme will help you to become a comfortable and safe drysuit diver.
Prerequisites
Non Certified Divers – wanting to learn to dive with a drysuit shall complete the basic diver course:
Open Circuit Level 1 and this Drysuit Speciality
OR
Rebreather Level 1, Rebreather Speciality and Drysuit Speciality
Certified Divers – from another recognized training agency wanting to extend their experience to dive with a drysuit and enter the RAID training programme shall complete:
The Level of training chosen by the diver (eg Level 2 or 3 etc)
AND
This Drysuit Speciality
RAID Certified Divers – wanting to extend their experience to dive with a drysuit:
For a RAID certified diver, the skill requirements of this Speciality will be "stand-alone".
RAID Certified Divers – wanting to extend their experience to dive with a drysuit and go to the next level:
The skills in this Speciality are in addition to the level of training chosen within the RAID courses offered.
Course Content
The academics cover, but are not limited to, the following:
Hypothermia
Facts to be considered when diving
Drysuit construction and how they stay dry
Best suit for recreational diving and how do you know if it fits correctly
Insulation and undergarments
Seals, zips, valves and accessories
Buoyancy and inflation systems
Annual servicing
The practical sessions require confined and open water training with 3 hours of in water dive time, covering everything from buoyancy to problems that may be encountered.
The practical programme is just that! Practical skills for real diving.
Learn Your Way On Any Device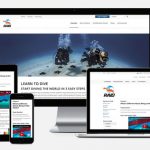 RAID offers the only online scuba diving courses that are fully mobile-friendly from start to finish. This safety course is designed to work on your smartphone, tablet, laptop, or desktop computer.
We Save Your Progress
You may complete the course at your own pace. The course can be completed in one sitting or a little at a time over several days. Log in and out at any time, and we'll keep track of your progress.
The above is subject to RAID General Diving Standards and change without notice.
E&OE
RAID Certifications Accepted Everywhere
RAID Scuba Certifications are recognized worldwide. RAID programs are approved by the European Underwater Federation (EUF). The certifications you earn with RAID will be accepted by dive centers, charter operators, and dive destinations anywhere your adventure may take you!

CALL US ON 01939 291 303  AND BOOK AN APPOINTMENT OR VISIT US IN THE DIVE CENTRE