Trips Abroad - Egypt May 2020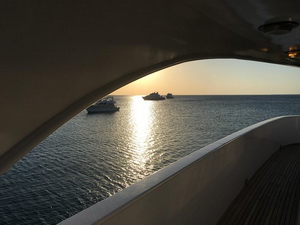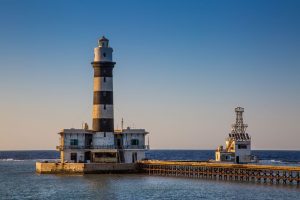 The Best of Wrecks cruise allows you to take in some of the most iconic wrecks from the northern Red Sea to the Brothers including Abu Nuhas, Thistlegorm, Rosalie Moller, Salem Express, Numidia and Aida. There will be some reef dives on this cruise but the priority is as many wrecks as possible!
Day 1
Start the week with a check dive before heading north for an afternoon wreck dive at Abu Nuhas followed by a night dive.
Day 2–3
The next two days are spent cruising the wrecks of the northern Red Sea. Normally you will have the opportunity to make three day dives and a night dive each day. The exact itinerary and order of dive sites will vary depending on the conditions, but you can expect to visit plenty of wrecks including the world-famous Thistlegorm, Ghiannis D, Carnatic, Rosalie Moller and potentially even more.
Day 4
Visit the Salem Express and Al Kafain, two large ferry wrecks close to Sha'ab Sheer in Safaga.
Day 5
A day at the Big Brother Island where the wrecks of Aida and Numidia are located.
Day 6
Enjoy two final morning wreck dives at El Minya (a minesweeper) and Mohamed Hassabella (a fishing trawler) close to the port of Hurghada allowing you to cruise into harbour in the early afternoon. Take advantage of an evening onshore to purchase souvenirs and enjoy Egypt's famous hospitality before your journey home the next day.
Please Note
The itinerary above is an example of the planned route and dive sites cannot be guaranteed. All dives sites are subject to weather conditions and the final route taken is at the absolute discretion of the captain and dive guides. Adverse weather can affect this route which includes one or two overnight sailings. Night dives are not permitted in the marine parks.
Costs Boat Transfers and Visa £776.00
This is an all inclusive Dive Package up
to 4 dives per day and 5 Star Cuisine
Flights can be booked thro Blue 0 Two
but need paying for in full
Current Flight prices Direct from UK £400-£500
In Direct as little as £300
Can do Thislegorm and Dahab if wanted this will be extra
TO BOOK ON TO THIS TRIP, CALL KEVIN ON 01939 291 303 OR VISIT US IN THE DIVE CENTRE