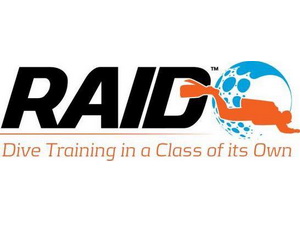 This qualification forms part of the RAID Master Rescue Diver program, but can also be taken as a stand-alone qualification. The qualification and learning outcomes are based on the recommendations of the European Resuscitation Council Guidelines (October 2015).
This qualification is for divers, diving support and diving instructors. It is not designed to be used as a non-diving workplace qualification, however the generic skills learned on the course can be used in non-diving situations.
This qualification should enable Learners to attain the knowledge and practical competencies needed to deal with a range of emergency first aid situations, specifically those that divers are likely to encounter. Learners should be able to demonstrate the practical administration of safe, prompt, effective first aid in emergency situations with an understanding of the role of first-aider. The course does not contain theoretical aspects of Decompression Sickness or Oxygen Administration, as these are covered in the Master Rescue Program.
During the practical session, the instructor will demonstrate each skill. Students will then practice the skill. Having students repeat skills again if need be, until mastery of each skill is shown is an essential part of practical session. All students must show mastery of all skills prior to being assessed. As students are guided through each skill, identification of the key points to assist in their development towards mastery, is essential. All skills are outlined and progress towards
the development of the key attributes in simple steps. Each skill is explained prior to demonstration, so that students fully understand the key points and objectives.
CERTIFICATION
The RAID Dive Centre has confirmed certification on-line through the RAID web site.
If you are already registered go to RAID ONLINE STORE in your login to Sign up for a course now.
Learn Your Way On Any Device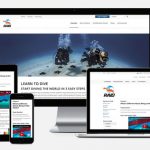 RAID offers the only online scuba diving courses that are fully mobile-friendly from start to finish. This safety course is designed to work on your smartphone, tablet, laptop, or desktop computer.
We Save Your Progress
You may complete the course at your own pace. The course can be completed in one sitting or a little at a time over several days. Log in and out at any time, and we'll keep track of your progress.
The above is subject to RAID General Diving Standards and change without notice.
E&OE
RAID Certifications Accepted Everywhere
RAID Scuba Certifications are recognized worldwide. RAID programs are approved by the European Underwater Federation (EUF). The certifications you earn with RAID will be accepted by dive centers, charter operators, and dive destinations anywhere your adventure may take you!

CALL US ON 01939 291 303  AND BOOK AN APPOINTMENT OR VISIT US IN THE DIVE CENTRE