Severntec's newest instructor
One week ago, I qualified as a RAID Open Circuit Instructor – and it's been a long time coming! I started this process just over a year ago now, and due to the pandemic, it's been a slow, strange process. But we managed. I want to recap on my career so far and my journey.
…
Take me back to the start…
My diving career started, as is often the case, in tropical waters. I was travelling South-East Asia, in Thailand, and I was determined to learn to scuba dive.
I hated deep water. I had a phobia of it. In order to overcome it, I threw myself in at the deep end, literally, by signing up for a PADI Open Water course. I completed that on Koh Tao and instantly signed up to the PADI Advanced Open Water course on the next island I visited, the beautiful Koh Lipe.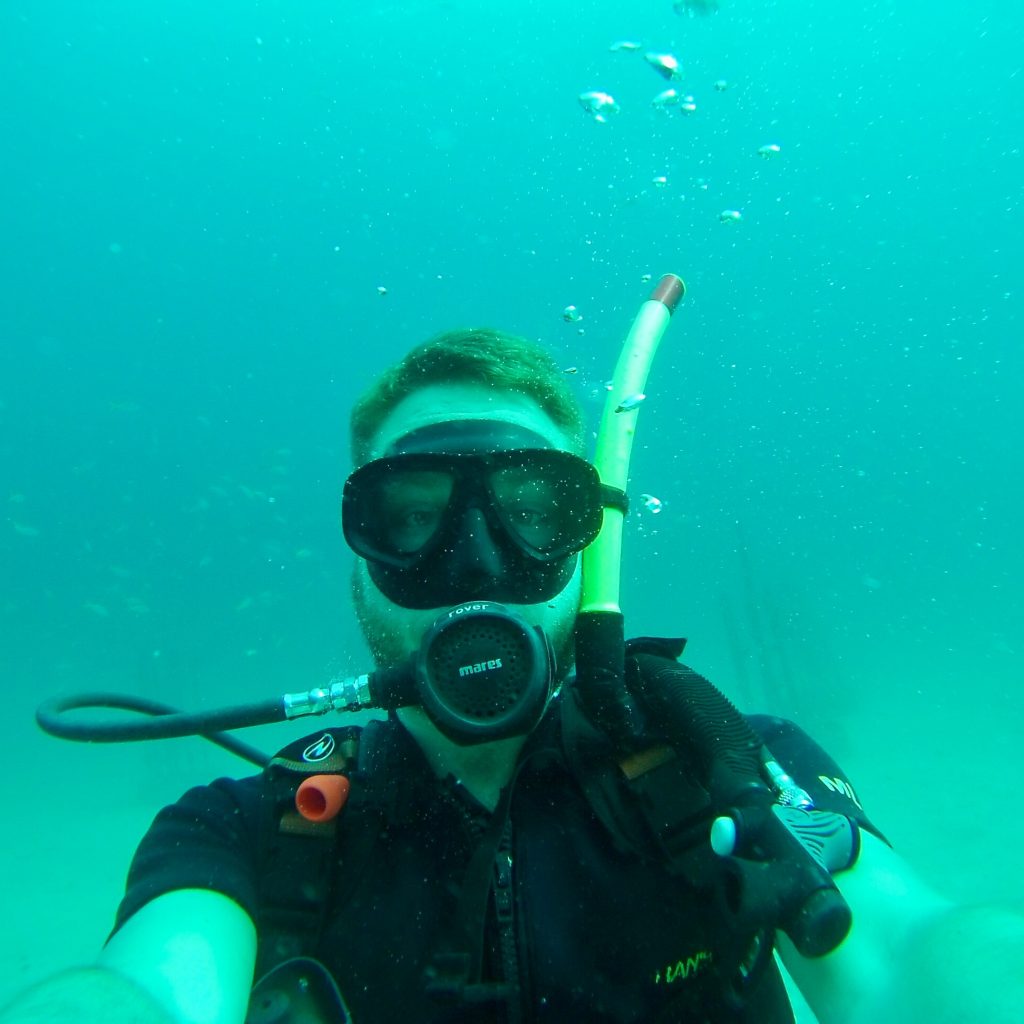 On my return to the cold waters of the UK, I immediately signed up for my Rescue Diver course and a plethora of specialities in order to further my knowledge and experience. A year later, becoming a PADI Divemaster helped me round off my skills and got me into the idea of coaching and teaching diving, in order to help further new diver's careers too.
…
Meet Severntec
After being introduced to Kevin Murphy of Severntec Diving by a shared dive buddy, I was interested in learning what RAID had to offer. I was attracted to their offering – at the time the only agency to offer online e-learning, and an agency that had a reputation for quality learning with an emphasis on safety.
I had a consultation with Kevin wherein I demanded to be taught Sidemount diving. I appreciated the fact that Kevin challenged me on my request and offered me a Sidemount and Twinset "try day" so I could try both configurations. I still went with Sidemount…
Joining the club on several trips abroad to the Red Sea, Egypt, I became a Divemaster with RAID as well as being one of the first to complete the new RAID Performance Diver course, over sessions in the pool with Severntec, dives in NDAC, and completing it and getting signed off in Egypt.
…
Down the instructor route
It was time for me to start committing to the dream of learning to teach. At the Go Diving Show 2020, over a curry night (and beers) with the RAID owners and Instructor Trainer Pete Black, I was signed up to do my Instructor Development Program (IDP). Pete, who runs Deep Blue Pirates, trained me both in person, in-water, and online, to get me ready for my Instructor Evaluation.
As I've alluded to, the difficult times from 2020 onwards meant that we couldn't meet up and dive that often, and couldn't have pool sessions, classroom sessions, etc. But with RAID's e-learning and our aptitude for innovation we made the best of the situation and had weekly Zoom calls to practice academic work and briefing/debriefing sessions as if we were in person. We were even recorded as an example of a new way to work, for all RAID Instructor Trainers.
My personal opinion is that going forward, we continue to work this way, offering students the option to complete online work and have virtual remedial consultations. It works!
…
The story so far…
I started this article by saying that I've just become one of Severntec's, and RAID's newest instructors.
Garry Dallas spent the weekend evaluating us at Eccy Delph – oh it was a tough weekend but well worth the effort. Ups and downs, emotions running high, we were tested to the limit of our ability but held it together and in the end, earned our RAID Open Circuit Instructor certifications.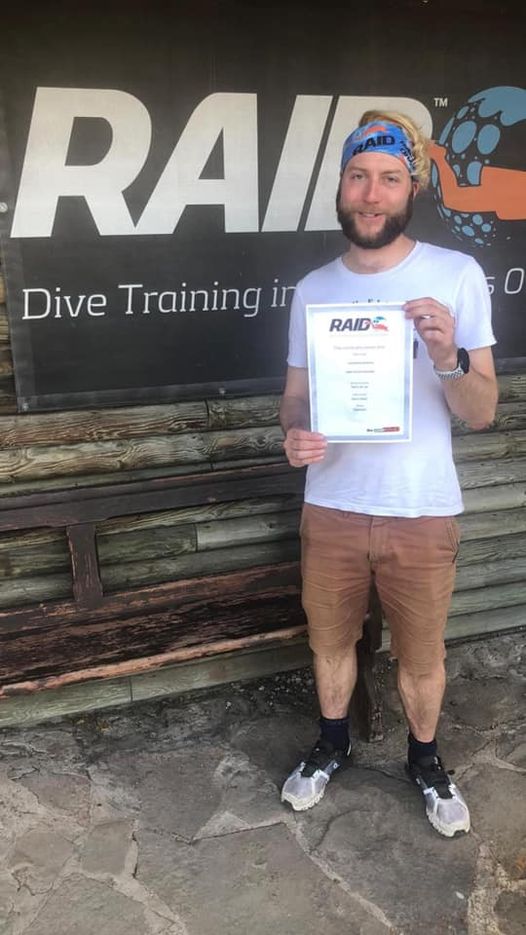 The next step is for me to get back in the water, get teaching and certifying the new students that we bring in, sharing the underwater world, sharing my knowledge and experience with the next generation of divers!
Happy diving!