Gav is a divemaster with Severntec Diving.
"My passion for diving started after a holiday to Sharm el-Sheikh and spent the week snorkelling, watching the amazing colourful wildlife on the beautiful reefs, watching the scuba divers descend into the depths I knew I wanted to do that.
"6 months later we'd booked to visit Egypt again, and I vowed I would go there to dive. My uncle who was a scuba instructor in the '80s & '90s said the UK makes the best divers, if you can dive in the UK you can dive anywhere in the world. I signed up for my PADI Open water course in December in a wetsuit. After passing the course, 2 weeks later I was descending into the lovely warm, clear Red Sea and I was hooked for life.
···
"I soon realised much more training & experience was needed to be a good competent diver. I continued to PADI Rescue Diver and then hooked up with Severntec. I did all the courses from scratch and with the mentoring & training from Kev, progressed to Divemaster & Try Dive Instructor.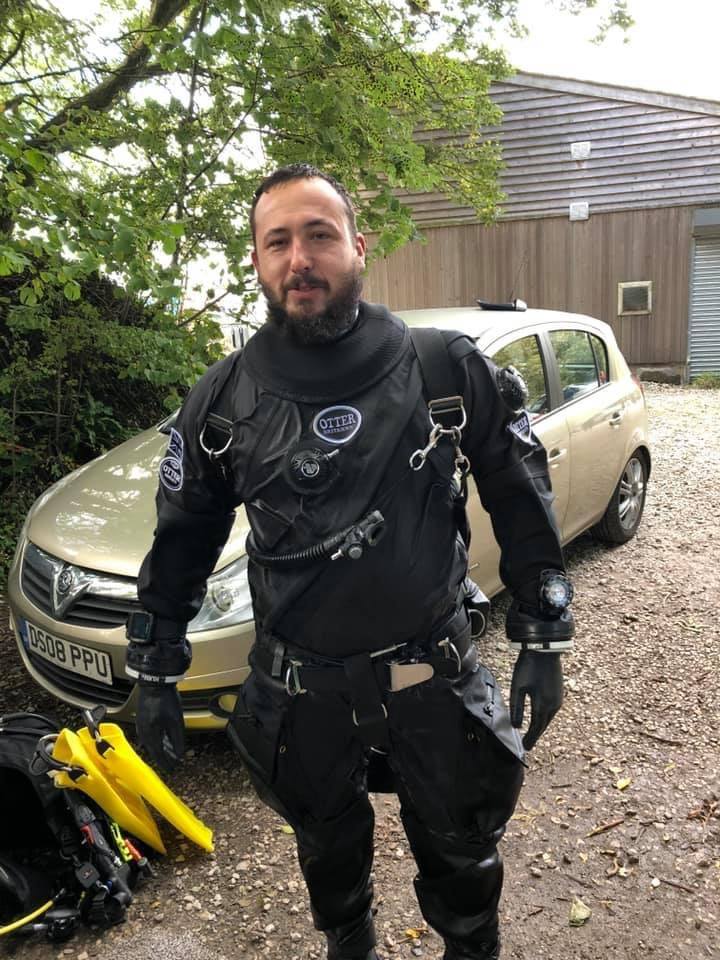 ···
"I enjoy taking someone from their first try dive and helping them through and assisting to pass their Open Water course, and then guiding them at one of the quarries as an open water diver. When not assisting, my preferred go-to set up is sidemount."
Favourite dive: 5 am sunrise dive, USAT Liberty, Tulamben, Bali.
Favourite wreck: Zenobia, Larnaca, Cyprus.