Dan is an Instructor with Severntec Diving.
"I started diving, as most do, in the tropical waters of South-East Asia. I did my PADI Open Water course on the island of Koh Tao, Thailand, in order to get over my fear of open water. Suffice it say that it worked!
"I did my advanced course no less than a week later, on another tropical island, Koh Lipe, and on my return to the UK, I promptly did my rescue course in a 5-degree quarry. In a dry suit. It was cold. But it was fun.
"Since then I've gone on to dive around the world, including Iceland, Vietnam, Thailand, Australia, Egypt, Jordan, Wales.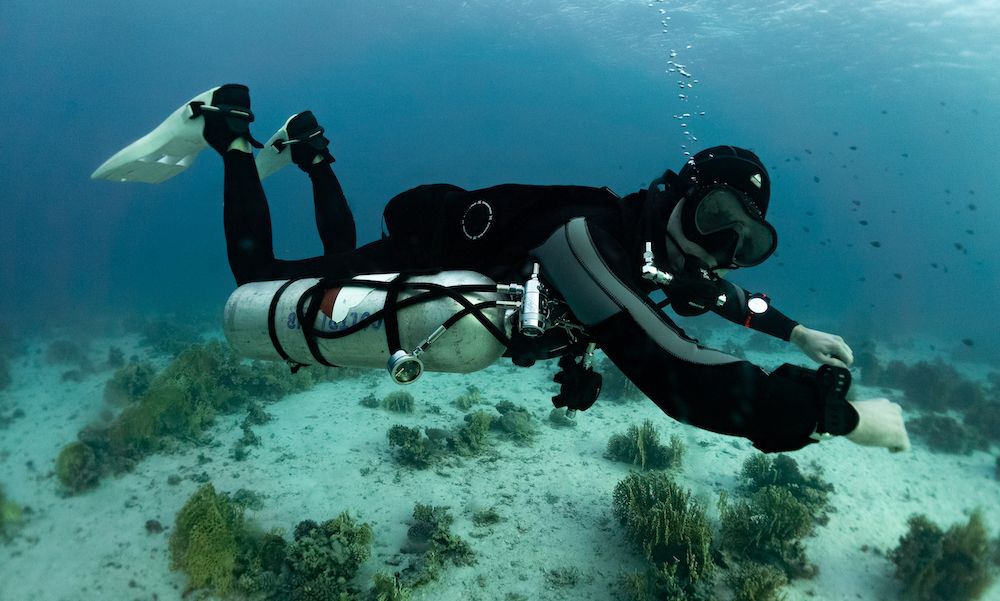 ···
"I joined up with Kev, Severntec, and RAID in order to gain a new perspective on learning and teaching. Crossing over as a Divemaster and a Try Dive Instructor, I assisted with courses in Egypt and the UK, before starting my Instructor Development Program. My aim is to bring the underwater experience to as many new people as I can through coaching and teaching, and by promoting the world we dive in.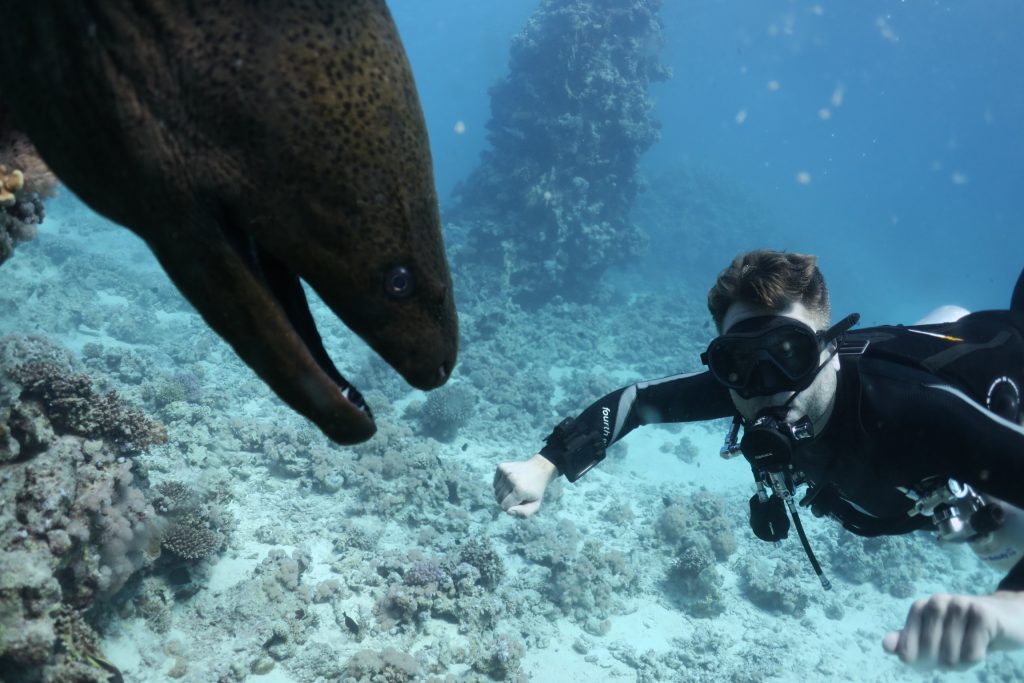 ···
"I enjoy teaching all courses from Try Dive upwards – the classroom workshops and practical dive activities. Last year I spent the weekend in my drysuit in the pop-up pool at the Go Diving Show, giving Sidemount Try Dives. I use diving and teaching as a great opportunity to travel and hope to get out to as many dive sites around the world as soon as possible!"