Alison is an Instructor with Severntec Diving.
I started diving back in 2005 – it was something I had always wanted to, so I signed up for a PADI Open Water course with Canary Divers in Blackburn completing it in mid-October at Capernwray in a wetsuit (it was cold!), and undertaking the Advanced Open Water plus other specialities.
A change to pool training days forced me to look elsewhere, so I found Bolton Area Divers, where I went from Divemaster through to becoming an OWSI in Malta in 2015.

I made the decision to leave Bolton Area Divers (B.A.D) and join Dive Life to become a better diver. I was completely sold on the RAID system of teaching and educating safe divers with the correct skill sets needed for the type of diving they want to pursue.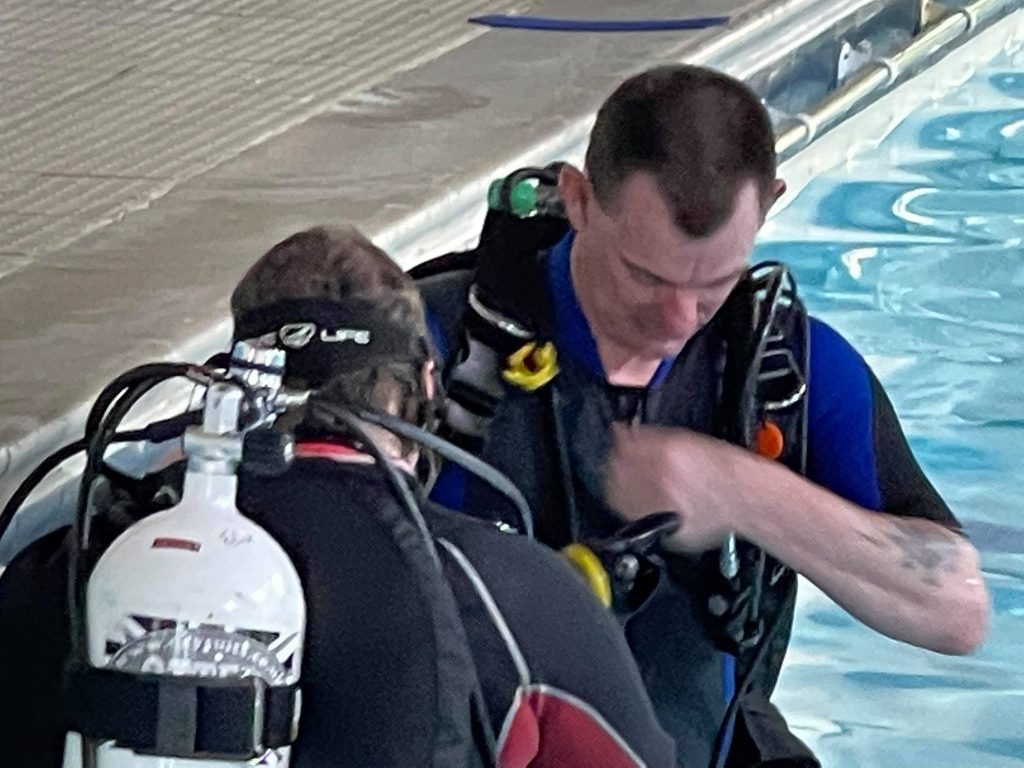 …

Approximately three months ago, after a sidemount dive in Eccy Delph I got talking to Kev and he adjusted my sidemount wing with quite a few tweaks. I had done a sidemount course before, but adjustments to the wing were not covered by the instructor and so I decided to do the RAID sidemount course with Kev whom I found very easy to talk to and was passionate about students being taught correctly and diving safely.

…
Gradually I have become more involved with Severntec and I already love the club. Everyone I have met so far has been welcoming and friendly there are no clicks. I feel as though I've found my diving home. Everyone loves diving and the social side is brilliant. Diving with RAID has improved my diving skills and helped me to refocus my desire to keep diving.

I have met some fantastic RAID members from Scotland, Pete Black of Deep Blue Pirates and Karl Kruger and his team from Bay Divers. I've also participated in a Rebreather taster session with Tim Clement of IANTD. I am also certified to MOD 51m.

…
I have dived all over the world. Some of the places I have been to are Chuuk Lagoon (I'd go back in a heartbeat), Egypt, Malta, Gozo, Italy, Scapa Flow, Wales to name but a few.
···