Chris is a qualified divemaster, and on his crossover to RAID divemaster and instructor.
"I learnt to dive many years ago in the beautiful waters of Ningaloo Reef, Western Australia. At the time I was on a working holiday and due to my work being very seasonal I had plenty of opportunities to further my training whilst diving on one of the best coral reefs in the world.
"I find all types of diving interesting but I particularly love wreck and cave diving.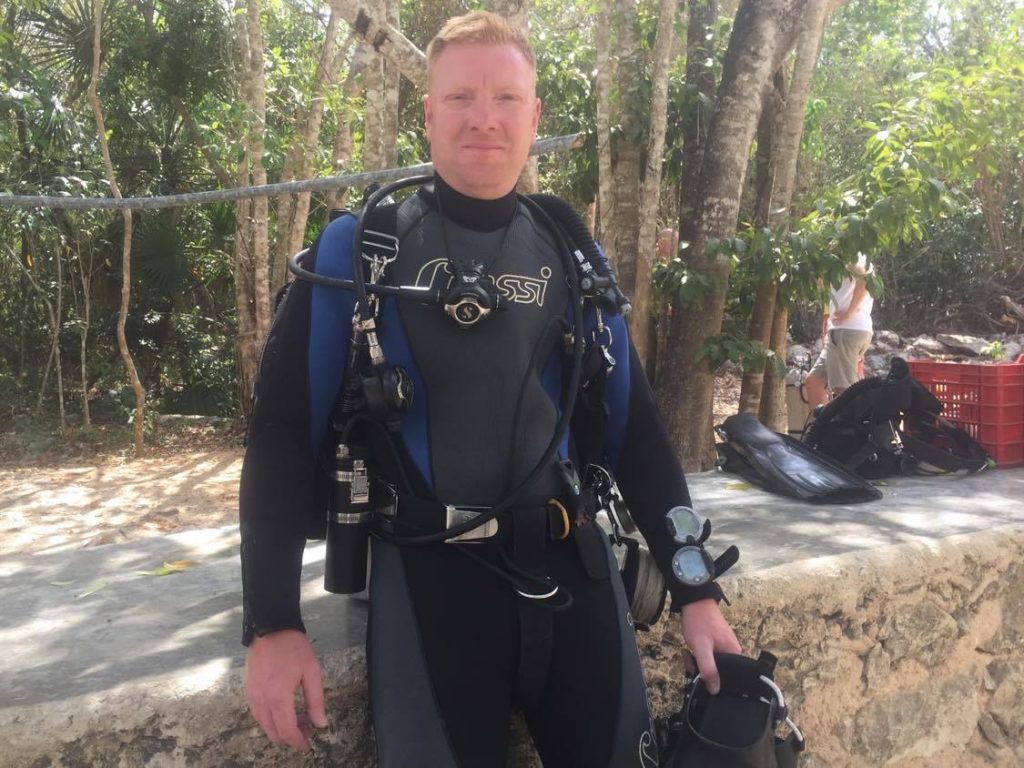 ···
"I have been fortunate to dive at some fabulous sites around the world including the SS Yongala off the east coast of Oz, to Mexico where I did my cave and sidemount training, to the SS Thistlegorm in the Red Sea.
"Diving is a wonderful hobby and for anyone who wants to try it you should, it can take you all over, where you will see a different exhilarating world."
Chris is currently crossing over to RAID with Severntec Diving as a Divemaster, and is also on his Instructor Development Program, with ambitions to share the exhilarating underwater world with as many new divers as possible.
···